---
 You wash your clothes and then find animal hair everywhere?
Pet Hair Remover removes animal hair from your clothes while it washes and dries. And it works both in the washing machine and in the dryer.
The material is
non-toxic, anti-allergic, reusable, simple and self-cleaning!
The paw is made of
very soft, adhesive, flexible material
that
captures dog or cat hair and pulls it off the clothes
, so it can be washed down or collected in the drip tray of your washing machine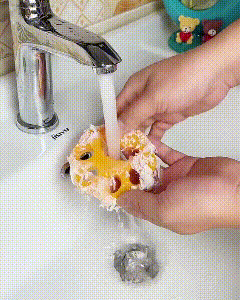 The patented pet hair removal superstar helps to remove fur hair, hair and dust from your clothes, your jackets, blankets and much more.
In addition, the
Pet Hair Remover
thanks to its
sticky material
is able to
capture pet hairs on your dry clothes
. You can
have your outfit ready
before you leave home
without any hair.
So cuddle your pet without fear!
FLEXIBLE AND STICKY
The paw is very
flexible and sticky enough to cauch hair and dust.
The
movements of the washing machine
or the
dryer
help
the lint-paw that the
unwanted hair stick to it
, especially when spinning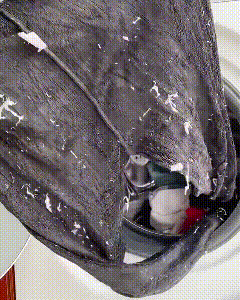 Hurry up, there are only 2 products left at this price!